The Things We Did Next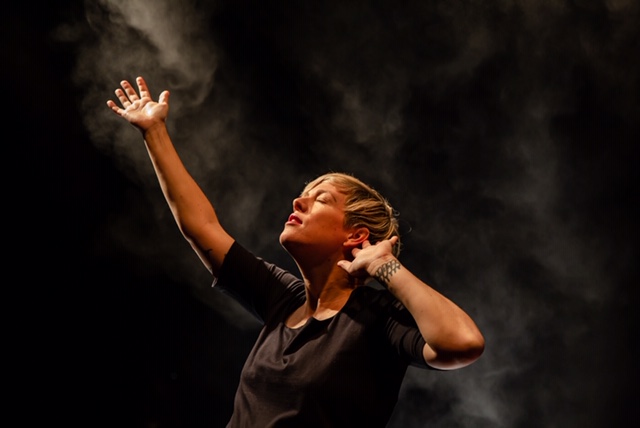 The Things We Did Next is a collaborative practice that generates a series of interconnected artworks and projects based on collectively imagining multiple futures.
A multi-platform exploration of futures to come in the era of climates changed and changing, The Things We Did Next transports collaborators, participants and publics to 2029 when significant impacts on planetary health are a daily reality alongside powerful upheavals of our cultural, political and energy systems.
This speculative futures collaboration is a culture-led response to the global issues of our time – climate disruption, social inequity and challenges posed by zoonotic diseases transmitted on a pandemic scale.
The displacement of habitat through extractive capitalism, the rise of extremism, fascism + racism, the displacement of millions of people + the erosion of the welfare state can make the future feel bleak.
The Things We Did Next aspires to collectively generate antidotes to this condition through the practice of futuring, enabling new discussions around hope, adjustment and possibility.
The first project is directly inspired by our current material conditions, Assembly for the Future.
NYID's signature dramaturgy, employed in the 2970° events on the Gold Coast, has been customised for a series of digital gatherings for 70 citizens who will imagine new visions for futures that may be realistic, idealistic or utterly fanciful.
If you're overwhelmed by the present because you feel the future is already here and you can't possibly imagine what's next, then let's do it together.
Using a system of provocation, response, facilitation and creation, we will envisage new pathways for the coming ten years.
Working within an assembly of thinkers, artists and provocateurs, co-Curators for the Future, Alex Kelly and David Pledger invite you to become protagonists, to put your imaginations at the service of creating new and better futures.
We are in urgent need of bold, positive and transformative visions.
Our aim is to create them together.
---
The Things We Did Next is co-created by Alex Kelly and David Pledger and produced by not yet it's difficult and Something Somewhere INC.
Original Concept
Alex Kelly
Co-Creators
Alex Kelly and David Pledger
Creative Producer
Sophia Marinos
Visual Designer
Elliat Rich
Composer
Aaron Cupples
Future Archive Commission
Lisa Bartolomei, Sophie Gleeson, Gillian Lever from SIAL Sound Studios, RMIT, facilitated by Lawrence Harvey
Access Consultants
Will McRostie & Jess Kapuscinski-Evans
Assembly for the Future is created by Something Somewhere Inc in partnership with not yet it's difficult, is commissioned, developed and supported by the City of Melbourne through Arts House as part of BLEED 2020. BLEED has been assisted by the Australian Government through the Australia Council, its arts funding and advisory body.
Image of Alex Kelly by Bryony Jackson