Curate
Meetings and Conversations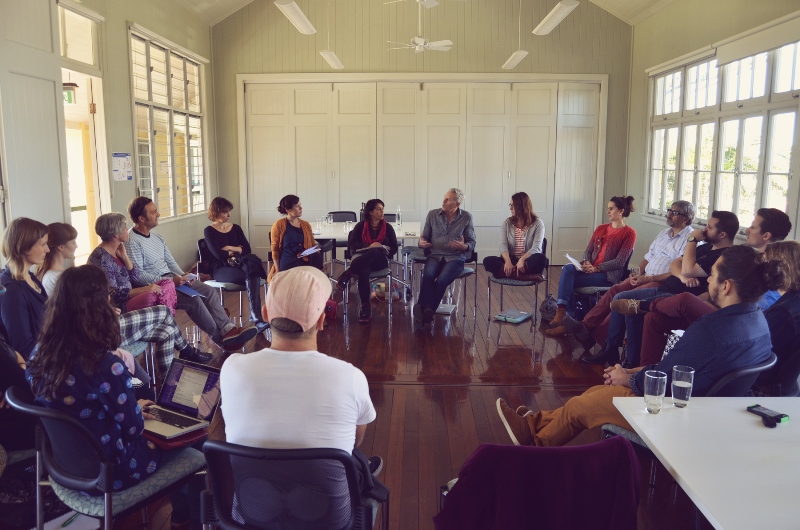 For 15 years, dp has refined a pedagogical approach under the broad banner, Meetings and Conversations. Produced by not yet it's difficult or presented in association with partners including Liverpool Capital of Culture (UK), the Australian High Commission and Instant Café Theatre (Malaysia), Seoul Performing Arts Festival (Korea), Arts Victoria, the City of Gold Coast and Strange Attractor (Canberra), the program has operated under various titles including The Dramaturgy of Art-Making, Making Performance, Producing Multimedia Theatre. How To Make Art in the 21st Century, Meetings and Conversations, YARN and the UberMentor program (PUYA).
In each iteration, pedagogical contexts are led by a comprehensive inquiry into an artist's practice in the company of other artists with a view to developing a shared, critical language. Depending on the artist, the pressure points of inquiry include dramaturgical trajectory, unresolved areas of process, collaborative practices across culture and artforms and specific project issues.
'make-think-speak' is the guiding principle of this approach; it encourages artists to make artistic work, think deeply about the process and develop a language that can be spoken in multiple contexts.