David Pledger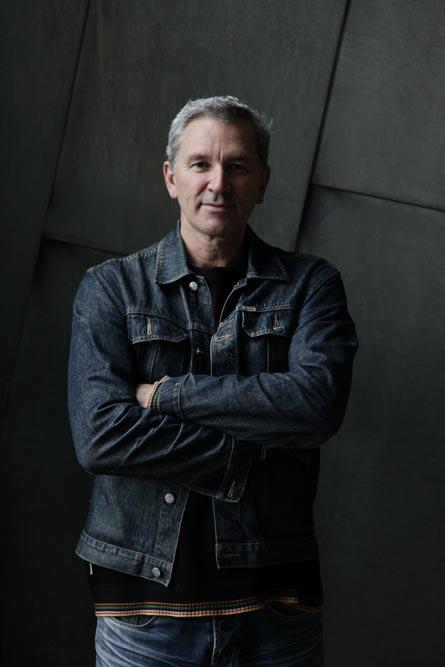 David Pledger is a contemporary artist and curator working within and between the performing, visual and media arts in Australia, Asia and Europe. His live performances, installations, interactive artworks, documentaries and digital art have been presented in various locations including theatres, galleries, museums, a car-park, a stables, a cattleyard, a suburban house, a film studio and the Australian Institute of Sport. His work is notable for building new artworks that combine movement, image, sound and word into an organic system and for engaging publics in productive and provocative ways. From his initial practice, live performance, he has developed a cross-disciplinary dramaturgy in which a central platform is engaging with artists across artforms and experts from social, scientific and academic fields.
Cited as 'one of Australia's true creative originals' in a recent national survey of the performing arts, David is the recipient of numerous project and career awards for his work as a director, designer, writer and actor in live performance and new media. Distinguished by collaborations with media arts pioneer Jeffrey Shaw, visual artists William Kelly and Callum Morton, choreographer Shimizu Shinjin and theatre director, Kim Kwang Lim, his practice interests include the body, the digital realm and public space. In 1995, he co-founded not yet it's difficult (NYID), one of Australia's leading interdisciplinary arts companies.
David's curatorial practice focuses on developing the optimal conditions for artistic production in which exhibition and programming ambitions can be realised. He is currently engaged in various artistic adventures with social change agency, Igniting Change, the City of Gold Coast around his future-focussed art-thinktank 2970° and the Spatial Information Architecture Lab (SIAL) at the School of Architecture and Design, RMIT University, where he is on a research scholarship.
RECENT CITATIONS
JOURNAL
We Say: A Work of Art by Pat Hoffie, GriffithReview #45, (Australia, 2014)
Working with Technology/Making Technology Work edited by Glenn D'Cruz and Gorkem Acaroglu, Australasian Drama Studies #65 (Australia, 2014)
Take Me To Your Leader by Wesley Enoch, Platform Papers #40 (Australia 2014)
Reader's Forum by Pat Hoffie and Nicole Beyer, Platform Papers #37, (Australia, 2013)
Performing Poetry & the Postnarrative Text in the Theatre of New Media by Rosemary Klich, Contemporary Theatre Review vol 23, #3 (UK, 2013)

BOOK
As Melbourne In The World by Nikos Papastergiaidis in Melbourne Now (National Gallery of Victoria, 2013): 26-28
The Dramaturgy of Long-Term Cross-Cultural Collaboration in The Contemporary Ensemble: Interviews with Theatre-Makers by Duska Radosavljevic (Routledge, UK, 2013): 214-224
WEB
2970° – Creatively informing the future, More Gold Coast, 2015
Into The Melting Pot at 2970° by Samantha Morris, Blank Gold Coast, 2015
Co-creation at the Theater: Farewell to the Supreme Soloists and Locked Arts, by Monna Dithmer Politiken, 2014
Wesley Enoch says Australia Lacks the Vocal Arts Leaders it Deserves by Steve Dow, The Guardian, 2014
Urban Dreamers by Anna Louise Richardson, Worth It's Weight In Gold, 2014
Download Biography PDF